Tekmar Zone Valve Controls 304V/306V and Switching Relays 304P/306P include all the zone wiring features you need plus added comfort and efficiency provided by the RoomResponse™ signal.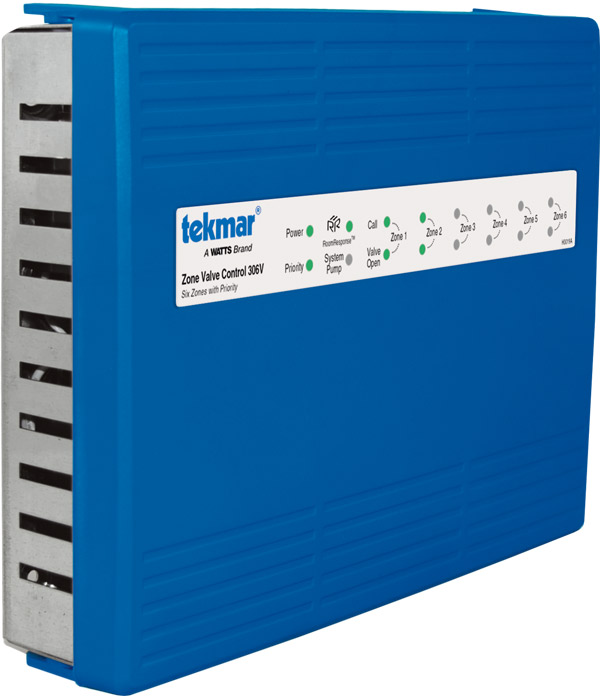 During milder conditions and times when heat is added through indoor activity, appliance operation and solar gain, the RoomResponse™ signal requests a lower boiler temperature to use less energy.
Controlling the boiler temperature also enhances comfort through reduced temperature swings. Traditional systems that combine on/off control with high boiler temperatures miss out on these benefits.
Compatible with ANY brand of low voltage thermostat, including power stealing and WiFi
Unlimited expansion
Optional priority for DHW with override
Pump exercising
Top, bottom and back conduit knockouts
Indicator LED for each zone, priority, end switch
Built-in field replaceable transformer with 2 spare fuses
3-year warranty
To learn more visit tekmarControls.com
Join the conversation: